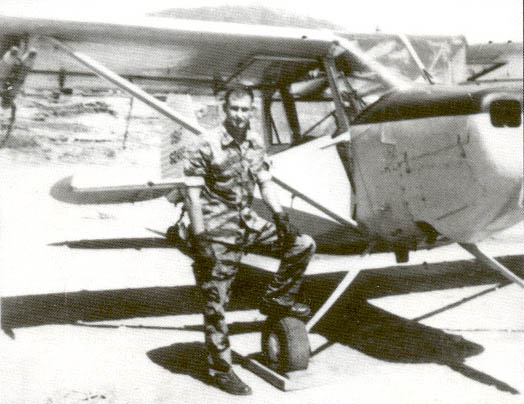 Brig. General John F. Flanagan, Jr. is a combat veteran with over 300 missions to his credit. He is a Command Pilot with more than 4400 flying hours, best-selling author, and forward-thinking commander.
He entered the Air Force in 1962 as a graduate of the U. S. Air Force Academy. After earning his pilot wings in August 1963 (T-33), he was assigned to the 961st Airborne Early Warning and Control (AEW&C) Squadron at Otis AFB, MA flying the EC-121H, a four-engine radar patrol aircraft, a predecessor to the current AWACS.
After completing Forward Air Controller training in 1966, 1st Lt. Flanagan was assigned to the 21st Tactical Air Support Squadron, Nha Trang, Vietnam, flying the O-1E spotter aircraft. He served with several Army units, including the Republic of Korea Tiger Division, the American 101st Airborne Division, and the elite, hunter-killer, Delta Force of the Green Berets.
He parachuted with the Vietnamese Airborne Rangers and flew 300 combat missions over South Vietnam, Laos, and North Vietnam. His combat mission experiences include flights in the A-1E, F-100, F-4C, the Army's UH1-D and L-19, and the USMC's CH-46. He was the only 1st Lieutenant to command an Air Force detachment assigned to an autonomous combat force.
In 1968, Captain Flanagan was reassigned to the 961st AEW&C Squadron at Otis AFB, MA (EC-121H) and joined the 105th Tactical Air Support Group of the New York Air National Guard at Westchester County Airport, White Plains, NY (O-2) the following year. During this tour of duty, he served in command and staff positions as Brigade and Division Air Liaison Officer, Flight Commander, and Commander of the Air Support Operations Center.
He was appointed Deputy Commander of the 6000 men and women of the New York Air National Guard in January 1986. He initiated programs in career development and command succession, manpower and recruiting, and advancement for minorities. He also employed the talents of businessmen-Guardsmen to improve management systems and to conduct key studies which addressed future missions of the National Guard.
General Flanagan is the author of Vietnam: Above the Treetops (1992), main selection of the Military Book Club. His professional articles have appeared in several well-known magazines.
General Flanagan retired in 1995; he is a Command Pilot with more than 4400 flying hours. He earned his M.B.A. in Finance from Boston College in 1966. He was an Outstanding Graduate of the Air War College (1985) and he completed the Reserve Components National Security Course at National Defense University (1986) and the Composite Air Warfare Course at Air University (1987).
---
Awards & Decorations
Distinguished Flying Cross with oak leaf cluster

Air Medal with 11 oak leaf clusters

Air Force Commendation Medal

Presidential Unit Citation with oak leaf cluster

Vietnam Cross of Gallantry with silver star

Vietnam Parachutist Badge

Citation from the Republic of Korea
---