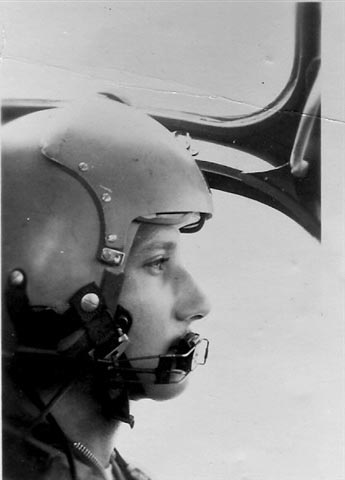 Captain Sam Greenberg is an active and dedicated member of the Post and his community. He is a computer teacher and consultant and somehow manages to find time to pass on his passion for flying as a member of a local flying club and as an FAA Certified Flight Instructor.
Capt. Greenberg is a native of Long Island, NY, and graduated from the prestiguous Bronx High School of Science. He then attended the University of Wisconsin for one year from which, as an NROTC midshipman, he was awarded a Secretary of the Navy appointment to the U.S. Naval Academy at Annapolis
It was at Annapolis that Captain Greenberg was first introduced to Naval Aviation during summer training in Pensacola, FL, and at the Naval Academy in the N3N "Yellow Peril." After graduating in 1960, he was commissioned Ensign, United States Navy, and immediately entered Navy flight training. In Pensacola, he began primary training and soloed in the Beechcraft T-34 Mentor. Basic training, including formation, instrument, and gunnery, was performed in the North American T-28B Trojan, culminating in carrier qualification in the tailhook-equipped T-28C variant. Multi-engine advanced training, in Corpus Christi, TX was flown in the Grumman S-2F tracker and Lockheed P-2V Neptune aircraft. Captain Greenberg received his Naval Aviator wings in August, 1961.
His first fleet assignment was to Airborne Early Warning Squadron Eleven, flying the Lockheed WV-2 Warning Star (radar equipped Super Constellation), based in Argentia, Newfoundland, and patrolling from Keflavik, Iceland. He was then assigned to Patrol Squadron Fifty-Six in Norfolk, Virginia, an anti-submarine warfare and maritime patrol squadron, flying the Lockheed P-2V5/7 (renamed SP-2E/H). As a Patrol Plane Commander, Captain Greenberg deployed to many bases throughout the Atlantic area including Keflavik and Roosevelt Roads NAS, Puerto Rico.
A one-year tour of shore duty in 1965 in Norfolk was abruptly terminated with orders to the Naval Air Test Center at Patuxent River, MD, as a Test Pilot and Project Officer. He developed, tested and evaluated numerous projects to convert the anti-submarine P-2V into low-altitude, all-weather, medium bomber (AP-2H) and special reconnaissance (OP-2E) versions for the Viet Nam War.
In 1968, Captain Greenberg left active duty and immediately entered the Naval Air Reserve, again flying the P-2V in VP-833, later renamed VP-62R3, from Floyd Bennett field in Brooklyn. His flying duties included standardization and check pilot. When Floyd Bennett closed in 1970, Captain Greenberg moved with his squadron to Naval Air Station Willow Grove, Pennsylvania, where the squadron (which was renamed VP-66) later transitioned to the Lockheed P-3A/B Orion (Electra). Captain Greenberg was then seniority transferred from flying duties and entered the Reserve Naval Air Systems Command program, in which he had commanding officer tours in support units for the Naval Air Development Center, Johnsville, Pennsylvania, and for the Naval Air Test Center. He retired from the Naval Reserve in 1990 and continues to fly the T-34B Mentor as a member of the Willow Grove Navy Flying Club.
Captain Greenberg joined Grumman in 1968 as a Consulting Pilot on the Lunar Module program—working on the manned Lunar Modules, including LM-5/Apollo Eleven in which he was part of the Launch Team at Kennedy Space Center. He later gained considerable fame (and notoriety) as a member of the Apollo Thirteen rescue team and author of the humorous Grumman invoice to North American-Rockwell for "towing charges."
When the Apollo program ended, he joined Grumman's Product Support Department, and was part of the founding team for the Training Systems Department. During this time, he invented, and was awarded a patent, for a portable cockpit procedures trainer (SCEPTR). In 1978, he left Grumman and started a career in magazine publishing, first as associate publisher of Countermeasures, then as editor-publisher of Defense Science and president of the publishing company. In 1990, he started his own publishing company and created and published Russian Life magazine, which he later sold.
He also founded a computer school (KidBits) for children, and continues to teach privately and for New York City's Beacon Program, as well as doing small business computer consulting and training.
---
Awards & Decorations
National Defense Service Medal


Naval Expert Pistol

Reserve Service with two longevity awards (20 years)
---