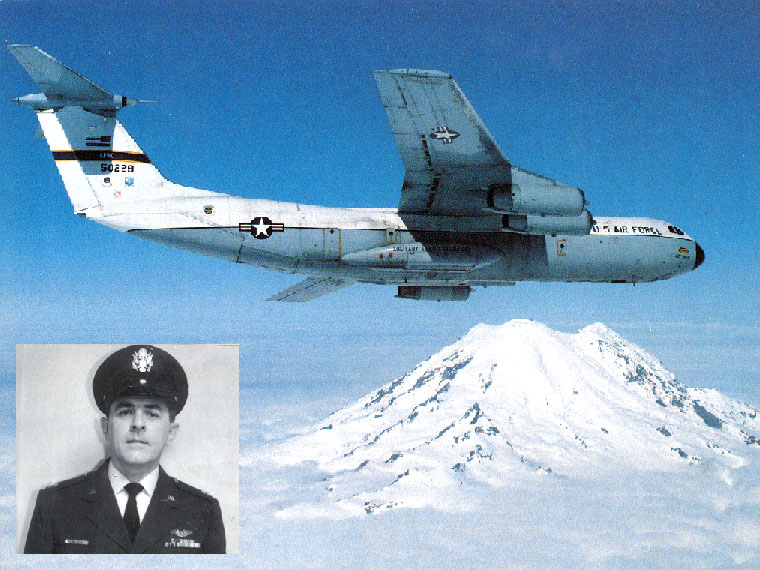 Lt. Col. Michael Severin is a WWII and Vietnam veteran, and a Master Navigator with some 5000 flight hours. He enlisted in the Army Air Corps as an Aviation Cadet in October 1942. Following basic training in Miami Beach, FL, and instruction in an accelerated program at Houghton Michigan College of Mining and Technology, he was assigned in July 1943 to Maxwell Field, AL, for preflight training as an Aviation Cadet.
In October 1943, he was sent to Ocala, FL, for primary pilot training (PT-17), but washed out within the first month. In November 1943, he was assigned to Selman Field, LA, for primary navigation training, but a month later, he was sent instead to Ft. Myers, FL, for flexible aerial gunnery training. He graduated in March 1944 with gunners wings, and was then sent back to Selman Field for advanced navigation training. In August 1944, he graduated as a Celestial Navigator and was promoted to Flight Officer. The following month, he was sent to Avon Park AAB, FL, where he joined his B-17 flying fortress crew for combat training and, in October, embarked for Europe.
Colonel Severin arrived in Foggia, Italy in December 1944 and was assigned to the 414th Bombardment Squadron of the 97th Bombardment Group of the 15th Air Force (B-17). There, he completed 35 bombing missions over Germany, Italy and Hungary. On December 27, 1944, he received a battlefield commission to 2nd Lieutenant.
He left active duty in 1945 and, ten years later, joined the 9212th Air Reserve Squadron in New York City. In April 1955, he was assigned to the 8494th Navigator Training Squadron at Floyd Bennett Field, NY (C-46, C-47) and, in 1959, assigned to the 8496th Air Reserve Squadron at Mitchel AFB, NY (C-119). This unit moved to McGuire AFB, NJ, in 1961 (C-124, C-54, C-121, C-118). In 1964, Colonel Severin began a two-year tour of duty as an Instructor Navigator with the 9213th Air Reserve Squadron in New York City.
In December 1965, Colonel Severin was assigned to the 326th Troop Carrier Squadron at Willow Grove NAS, PA (C-119). This unit moved to Dover AFB, DE, in 1968 and became the 326th Military Airlift Squadron (Associate) and transitioned into the C-141. During this assignment , he flew about 30 missions to Vietnam, until his retirement in 1973.
Colonel Severin retired in 1973; he is a Master Navigator with more than 5000 flying hours.
---
Awards & Decorations
Air Medal with three oak leaf clusters

Air Force Commendation Medal

European-African-Middle East Campaign Medal

World War II Victory Medal


National Defense Service Medal

Presidential Unit Citation

Republic of Vietnam Campaign Medal
---