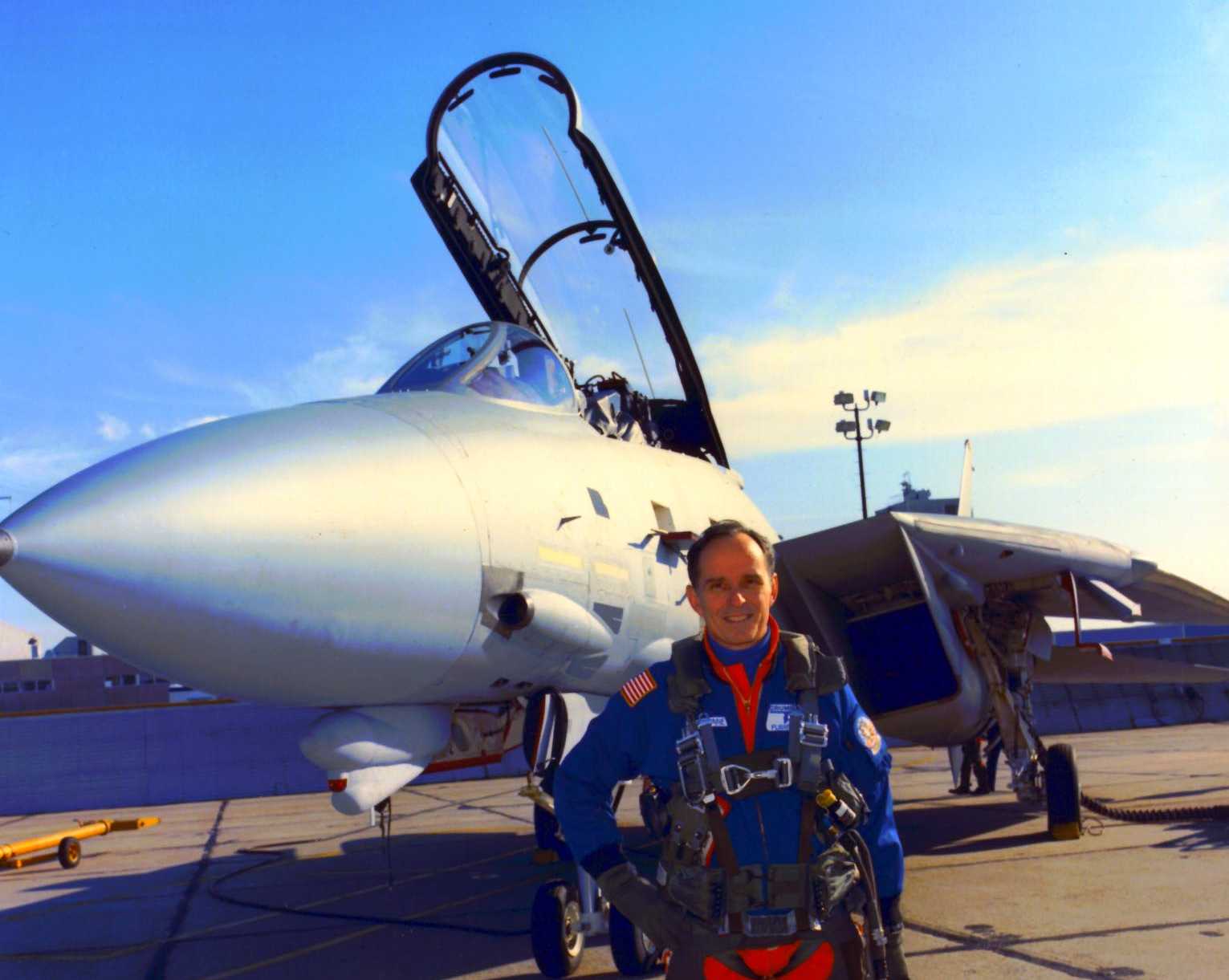 Captain Tom Gwynne is an experienced, decorated pilot who has successfully combined his flying career with the business world.
He was commissioned a 2nd Lieutenant in the U. S. Air Force in 1962 as a graduate of Brown University AFROTC.
After completing pilot training at Craig AFB, AL in 1963 (T-33), he attended Combat Crew Training at McDill AFB, FL (F-4). In February 1964, he was assigned to the 555th Tactical Fighter Squadron at McDill. Two years later, he was assigned to Udorn AB, Thailand, flying 135 combat missions over Vietnam in the F-4 Phantom. In August 1966, Captain Gwynne returned to the U.S., first at Homestead AFB, FL, and was then to the 33rd Tactical Fighter Wing at Eglin AFB, FL (T-29, F-4).
He left active duty in 1969 to join the Grumman Aerospace Corporation, Bethpage, NY as a consulting pilot on the Apollo Program. From 1970 to 1973, he was a member of the Air National Guard unit at Westchester County Airport, White Plains, NY (O-2). In 1972, he joined Grumman's Flight Test Department and spent the next fifteen years as a pilot for their tactical aircraft product line, test flying the F-14, A-6, EA-6B, EF-111, OV-1, and Gulfstream III aircraft.
He was appointed the Director of Flight Operations at Grumman's final assembly facility in Calverton, NY in 1989, and was transferred to their St. Augustine, FL facility in 1994 as its Operations Manager. He retired from the Grumman Corporation in February 1997.
Captain Gwynne has more than 4500 flying hours. He is presently the Vice President for External Relations for the Cradle of Aviation Museum at Mitchel Field, Garden City, NY.
---
Awards & Decorations
| | | |
| --- | --- | --- |
| Distinguished Flying Cross with one Oak Leaf Cluster | | Air Medal with nine Oak Leaf Clusters |
| National Defense Service Medal | | |
| Air Force Longevity Service Award | | Republic of Vietnam Campaign Medal |
---