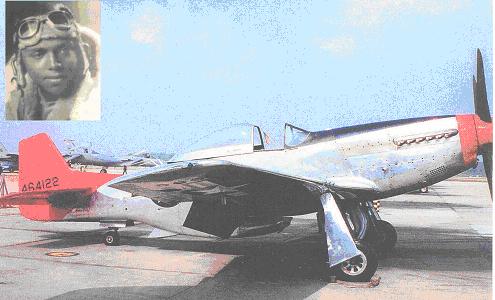 Second Lt. William Wheeler is a highly trained World War II combat pilot, decorated veteran, successful businessman, and member of the famed "Tuskegee Airmen."
World War II broke out while William Wheeler was attending Howard University in Washington DC. He volunteered as an Army Air Corps pilot, and was inducted into the service in March 1943, during his Sophomore year.
After completing Basic Training at Keesler Field, MS, he was transferred to Tuskegee Institute, AL, to begin Flight Training as an Aviation Cadet. He quickly conquered the Piper Cub, the Stearman PT-17, the Vultee Vibrator BT-13, and the North American AT-6 Texan. He earned his wings as a fighter pilot in March 1944 and was commissioned a 2nd Lieutenant.
He began combat fighter training in the Curtiss P-40 Warhawk and completed his training at Walterboro Army Air Corps Base, SC, in the Republic P-47 Thunderbolt. He was then sent to Eglin Army Air Base, FL, where he completed bombing and aerial gunnery training.
Lt. Wheeler was sent to Ramitelli, Italy in August 1944, as a replacement pilot for the 332nd Fighter Group. He qualified in the P-51D Mustang and flew combat missions to Germany, Yugoslavia, Hungary, Albania and Greece, escorting allied bombers and strafing enemy troops, vehicles and airfields. He was credited with destroying three bombers on strafing missions: two Heinkel HE-111s and a Junkers JU-52.
On his last mission, he became anoxic and lost consciousness at 36,000 feet over Germany. He spun out of control until he regained consciousness and recovered at 8,000 feet. Miraculously, he was able to return safely to his home base. This near-fatal incident led to a medical inquiry which determined that Lt. Wheeler's respiratory problems would render him vulnerable to repeated anoxic attacks on missions requiring the use of oxygen. He asked to be transferred to the Eighth Air Force which was flying low-level missions, but his request was denied because the Army Air Corps was still segregated at that time. Lt. Wheeler was Honorably Discharged in August 1945.
After returning to the US in August 1945, Lt. Wheeler worked for Data Digests, Inc., a major international financial publishing company, eventually becoming Vice President of Production and Distribution. In the 1970s, he worked as a Methods and Procedures Analyst on the A-10 Warthog and Space Shuttle projects at Fairchild Republic Company's Farmingdale, NY, plant. In 1977, he joined National Bank of North America and its successor, National Westminster Bank, initially as a Purchasing Manager and eventually, rising to Vice President/Director of Purchasing, Printing, Central Supply and Distribution.
He retired from the business world in 1991, and in 1999, began participating in The Tuskegee Airmen's Speakers Bureau. He makes many presentations throughout the country in many different venues each year on his favorite subject — The Tuskegee Airmen story.
---
Awards & Decorations
European-African-Middle Eastern Theatre Campaign Medal with one oak leaf cluster

National Defense Service Medal

Victory in Europe Commemorative Medal


D-Day Commemorative Medal

New York State Conspicuous Service Cross

Village of Hempstead Medal of Honor
---